VILLAGE & SPORTS INJURY CLINIC BASED IN WOLVERHAMPTON SITUATED JUST OFF THE PENN ROAD.
We have a therapy room to rent for either a Sports Massage Therapist, Physiotherapists or any other therapist. Please contact me for more details.
My name is Michael Andidorou I am a Registered Osteopath and Naturopath. Village Osteopathy & Sports injury Clinic was established in 2006 after I moved from London. I have helped patients with a wide variety of aliments, I provide support and advice to help my patients as best as I can. I graduated from the British College of Osteopathic Medicine in London, after completing a four year Osteopathic Medicine degree in 2006.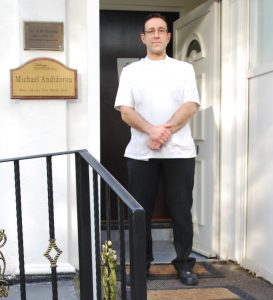 I am registered with the General Osteopathic Council, a member of the Osteopathic Sports Care Association. I am  registered with most health insurance companies including BUPA, AXA PPP Standard Life, WPA, and Simply Health. (See our page on Health Insurance Policies).
I set up Village Osteopathy & Sports Injury clinic in 2006, over the years I have  helped many people suffering with a variety of problems. Most common problems I help patients with is,  low back pain and discomfort, disc injuries, work related injuries, sports injuries, chronic pain and discomfort, headaches and migraines. I also help patients who suffer with Osteoarthritis, nerve entrapments, poor posture.
My aim is to provide an overall holistic approach to healthcare by helping you to find the cause of your issue and the reason why this may have occurred, the effects it has on the rest of the body and the impact it can have on the rest of your life. I provide an integrated approach to patient care using a combination of osteopathy, sports massage, medical acupuncture and advice.
Massage to relax stiff muscles and improve blood flow.
Stretching to help joints become more mobile and supple.
Manipulation.
Medical acupuncture.
posture advice
ergonomic advice
exercise advise
Diet advice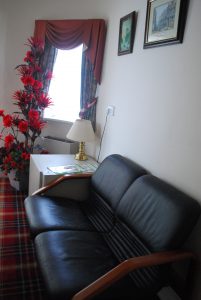 One of my biggest areas of interest as well as a passion of osteopathy is treatment and rehabilitation of sports injuries.
I have helped patients recover with sometimes very complex and challenging cases which, by patients own admission, other therapists have been unable to help with. As a result, the majority of my work comes from personal recommendations or other professionals including local G.Ps, and other specialist.
I also receive work through medical legal companies who deal with car crush related injuries and personal injury claims; these companies include Premier Rehabilitation, Injury QED, Elite Rehab.
To keep my knowledge updated and to ensure I provide the best care for my patients I regularly attend CPD seminars to keep up to date with the latest developments in medicine. All Osteopaths are obliged to continue to update the knowledge through CPD, the minimum number of hours is 30 hours a year.
To further help your recovery I give advice on maintaining a realistic level of health. To prevent future recurrence, this includes advice on correct lifting techniques, posture, ergonomic, diet, orthotic and exercise advice. My approach is  taking a preventative approach in order for you to maintain a healthy and hopefully a pain free lifestyle also providing a holistic approach to healthcare.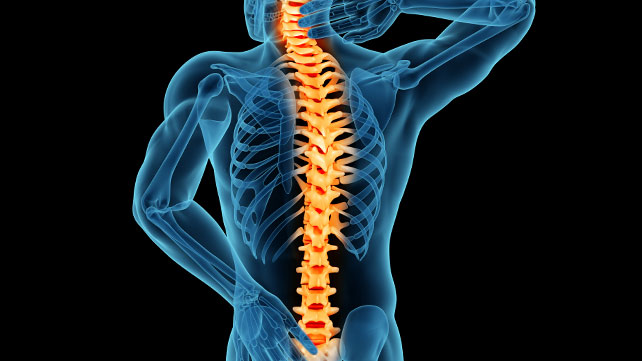 Opening Hours
Early, late and weekend appointments available to suit around work and other commitments.
Address
Village Osteopathy Clinic,
194 Penn Road,
Wolverhampton,
West Midlands
WV3 0EN
Mobile: 07903 722795
Email: info@andidorou.co.uk
Michael Andidorou
Bsc (Hons) Ost Med ND
Registered Osteopath
Full Indemnity Insurance