Personal Injury Claims how we can help
Osteopaths are trained to deal with trauma and often see victims of trauma especially the type of cases that solicitors often deal with in terms of personal injury.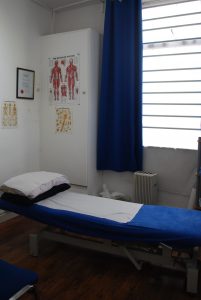 OSTEOPATHS TREAT CONDITIONS THROUGHOUT THE BODY RANGING FROM NECK, BACK AND SPINAL PROBLEMS BUT ALSO PERIPHERAL JOINT CONDITIONS. IN OTHER WORDS, ALL OF THE MECHANICAL AND STRUCTURAL PROBLEMS OF THE BODY. THIS PUTS OSTEOPATHS IN A UNIQUE POSITION TO HELP SOLICITORS WITH THE GROWING NUMBER OF PERSONAL INJURY CLAIMS AS EXPERT WITNESSES AND OFFERING REHABILITATION ACCIDENT TRAUMAS.
The osteopathic approach is geared towards the mechanics of the human body. As practitioners we have particular skills in taking a thorough and extensive medical history, we use our highly developed sense of touch to identify points of weakness. This is often of special benefit to lawyers handling whiplash and similar types of claims because soft tissue trauma does not show clearly on x-rays.
WE RECEIVE REGULAR WORK FROM SOLICITORS AND INSURANCE COMPANIES SUCH AS INJURY QED AND PROVIDE AN EXCELLENT SERVICE AT COMPETITIVE PRICES. WE HAVE EXCELLENT FACILITIES WHERE MOST OF OUR PATIENTS CAN BE SEEN ON THE SAME DAY IF NECESSARY.
What can you expect from Village Osteopathy
Our clinic is easy to find, very near the centre of Wolverhampton with excellent transport links.
We have on-site parking with disabled facilities.
We will contact patient's within 24 hours and will write up the initial assessment form within 24 hours giving a thorough and accurate analysis of the patients' progression.
We will take a medical history; carefully examine the patient to assess whether the neck is moving properly. This involves examining the muscles, nerves, joints, ligaments and tendons.
When we have done this, we can diagnose the condition.
If we feel further tests are needed we can refer your client to have X-rays or other medical Imagery depending on the extent of the patients injury and based on our clinical judgement.
This can be done either by referring the client back to their GP or they can be referred directly to CMC imaging in Solihull. Here clients can have either X-rays or MRI Scans within two working days and results are received back within 10 days.
We are happy to hear from all Solicitor firms and medico legal companies interested in working with us.
Get In Touch
Opening Hours
Early, late and weekend appointments available to suit around work and other commitments.
Address
Village Osteopathy Clinic,
194 Penn Road,
Wolverhampton,
West Midlands
WV3 0EN
Telephone: 01902 535749
Mobile: 07903 722795
Email: info@andidorou.co.uk
Michael Andidorou
Bsc (Hons) Ost Med ND
Registered Osteopath
Full Indemnity Insurance